Restore a more youthful appearance with lines and wrinkles treatment in Milton Keynes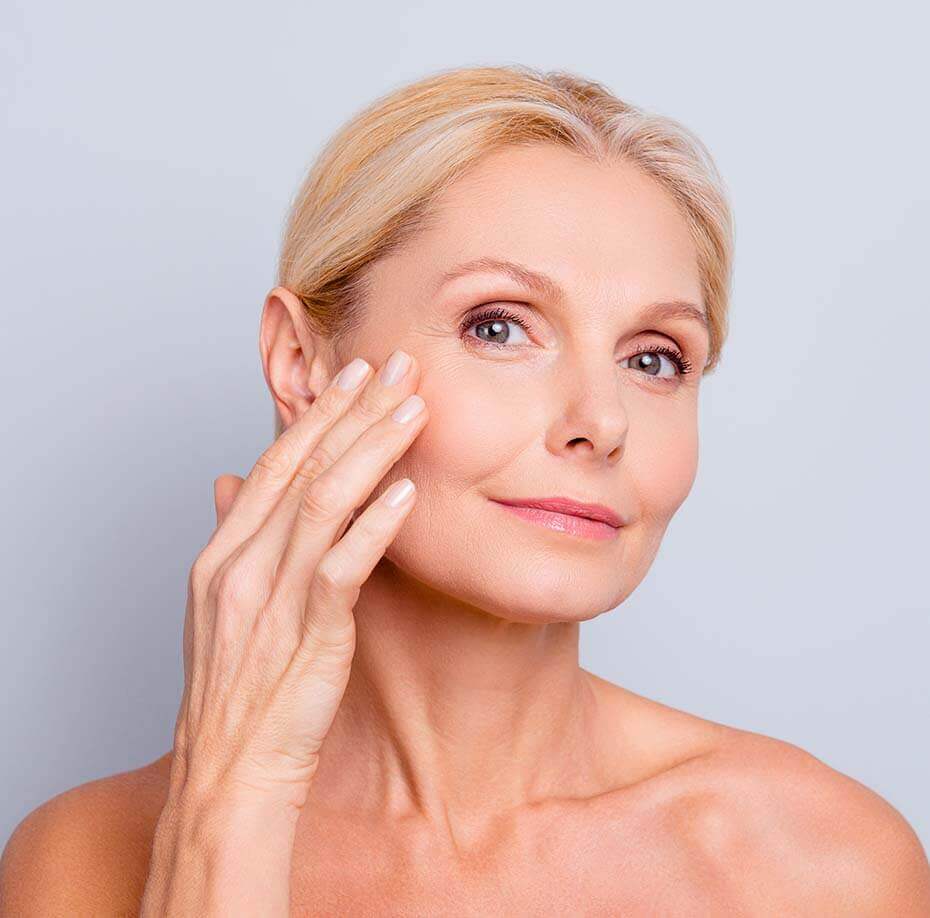 Lines and wrinkles are one of the most defining characteristics of ageing skin, but there are plenty of ways to combat, reduce, and mask them. At Oxley Park Dental Practice, we provide chemical peels, microneedling, microdermabrasion, and anti-wrinkle injections, along with dedicated skin care creams to enhance the effects of your treatments.
Your lines and wrinkles treatment begins with a consultation, during which Dr Bechar will assess your skin-related needs and listen carefully to understand your concerns and desired outcomes.
The benefits of lines and wrinkles treatment at Oxley Park Dental Practice
Performed by an experienced medical practitioner, Dr A Bechar.
Restores your youthful appearance.
Improves texture and volume.
Hides frown lines.
Increases collagen and elastin production.
Book your appointment
Lines and Wrinkles Treatment FAQs
As we age our skin becomes thinner and loses its elasticity. Repetitive muscular contractions involved in frowning, smiling, or pursing the lips also leave their mark.
Dr Bechar will consult with you to understand your needs and aesthetic aspirations, after which he will discuss your treatment options and make recommendations. The combination and order of treatments will be tailored to meet your individual needs.
Microneedling is the insertion of tiny, very fine needles into the skin, stimulating the skin's natural healing and rejuvenation processes. The result is a plumped, more youthful appearance.
Microdermabrasion is the application of crystals to the skin, which are vacuumed away with a handheld device to deeply exfoliate the skin, removing dead skin cells and unclogging pores. Microneedling uses tiny, very fine needles to pierce the skin and encourage the production of collagen. Dr Bechar will advise you on which treatment would be best suited to your skin.
Microdermabrasion is close to painless, with most patients reporting a slight tingling sensation at most. Microneedling can cause a small degree of discomfort in some patients, which is why we apply a numbing cream to the area before beginning treatment. Light and medium chemical peels range from painless to causing slight discomfort, but deep peels can cause a degree of pain, requiring pain control for some patients. Anti-wrinkle injections are minimally painful, causing a mild and temporary stinging sensation at the injection sites.
Though it varies from person to person, anti-wrinkle injections create results that typically last between 3 and 4 months.
Highly Recommend!
"Very professional, always on time with appointments and great service overall!"
Read Reviews
Teeth whitening
Teeth whitening is one of the easiest ways to enhance your looks. Achieve a whiter, brighter smile with Enlighten® Teeth Whitening in Milton Keynes!
BRIGHTER SMILE
Porcelain veneers
Veneers can improve the colour, shape, and appearance of your teeth with minimal tooth preparation. At Oxley Park Dental Practice, we make veneers to treat gapped, crooked, uneven, discoloured, chipped, and worn teeth.
PERFECT SMILE
Dental hygiene
At Oxley Park Dental Practice, we emphasise dental hygiene and regular visits to the hygienist to ensure optimum gum health. The hygienist will also show you correct methods of brushing and flossing and check to ensure you're doing it right.
HEALTHY GUMS