Smile with confidence, with teeth whitening in Milton Keynes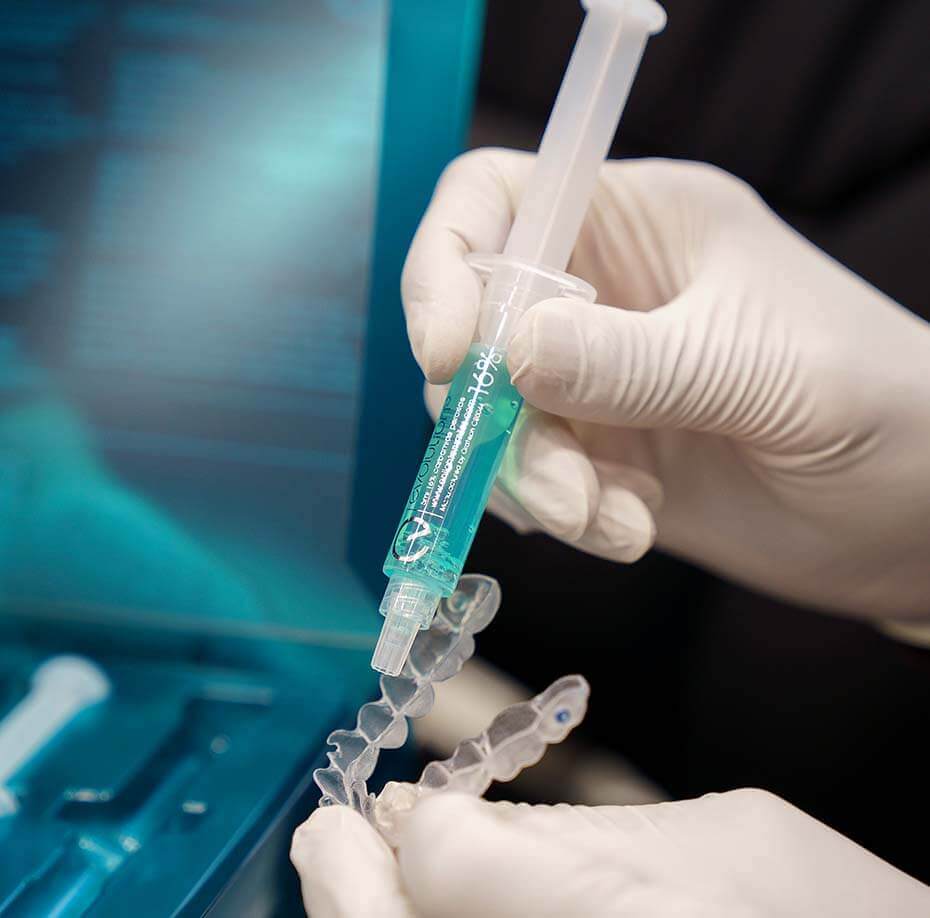 Teeth whitening is one of the easiest ways to enhance your appearance. Whether you want to add sparkle to your wedding day or perfect your look for business meetings, whitening is simple, affordable and safe. At Oxley Park Dental Practice we use Enlighten, the latest guaranteed teeth whitening system from the United States.
Here's how it works: first we take digital scans of your teeth and manufacture special patented, sealed whitening trays at Enlighten Smiles Laboratory, shaped specifically for your mouth. Your trays arrive within 10 working days, after which your Home Treatment begins. Applying Enlighten's highly effective gel, you'll wear the trays for 21 consecutive nights.
The benefits of teeth whitening at Oxley Park Dental Practice
Transforms your appearance.
Easy to apply at home.
Uses the most trusted teeth whitening system in the world.
Safe ingredients and treatment.
Minimal discomfort.
Book your appointment
Great results at Oxley Park Dental Practice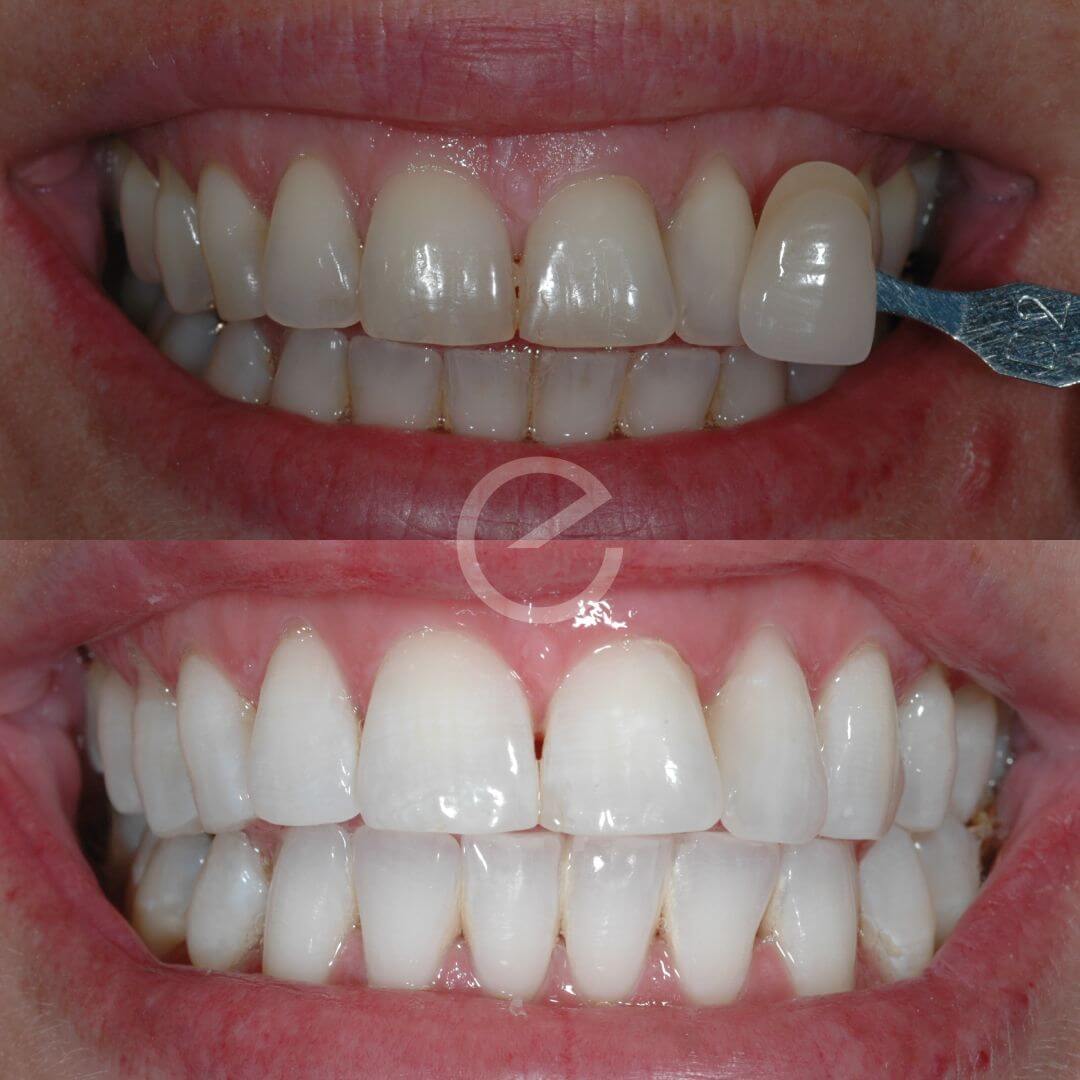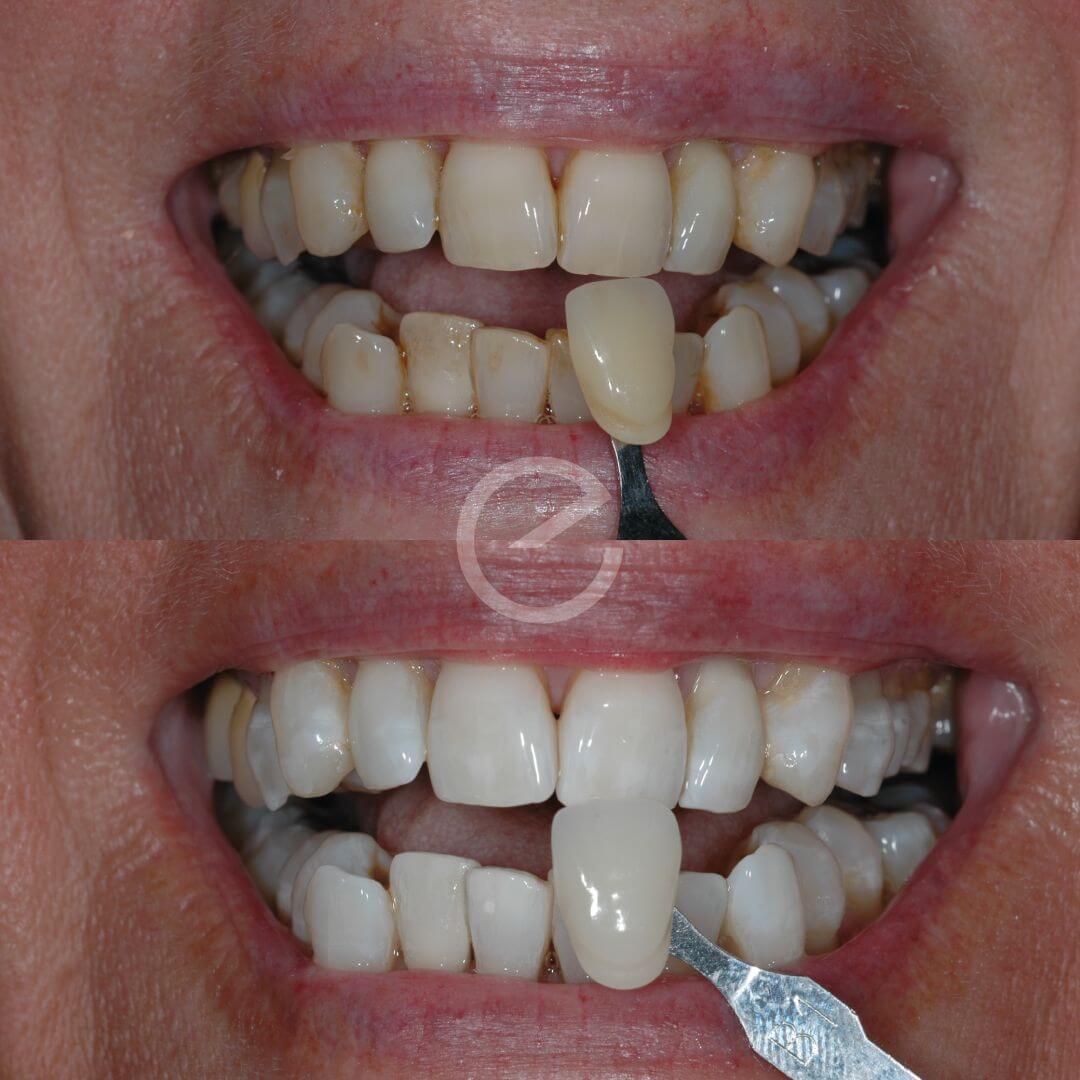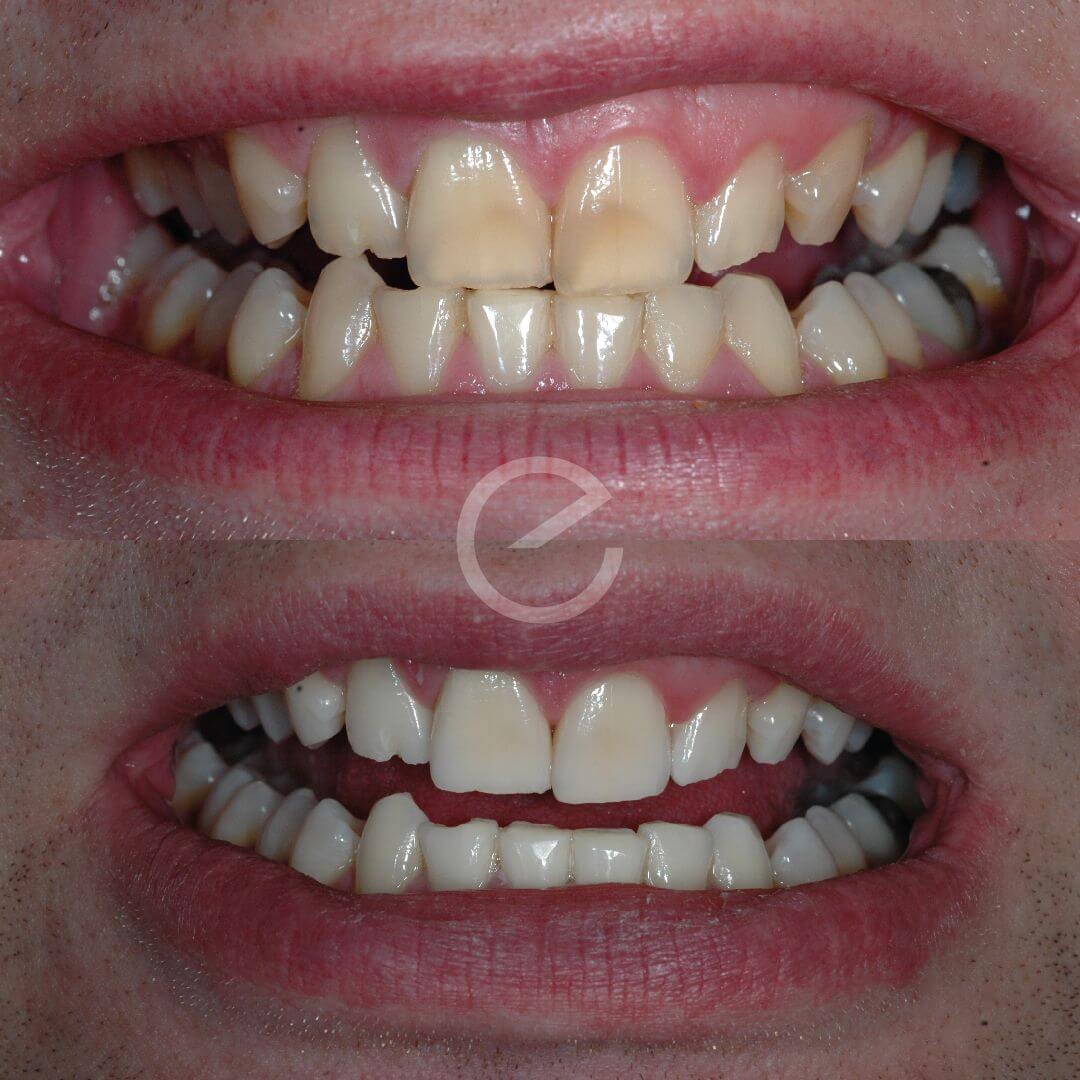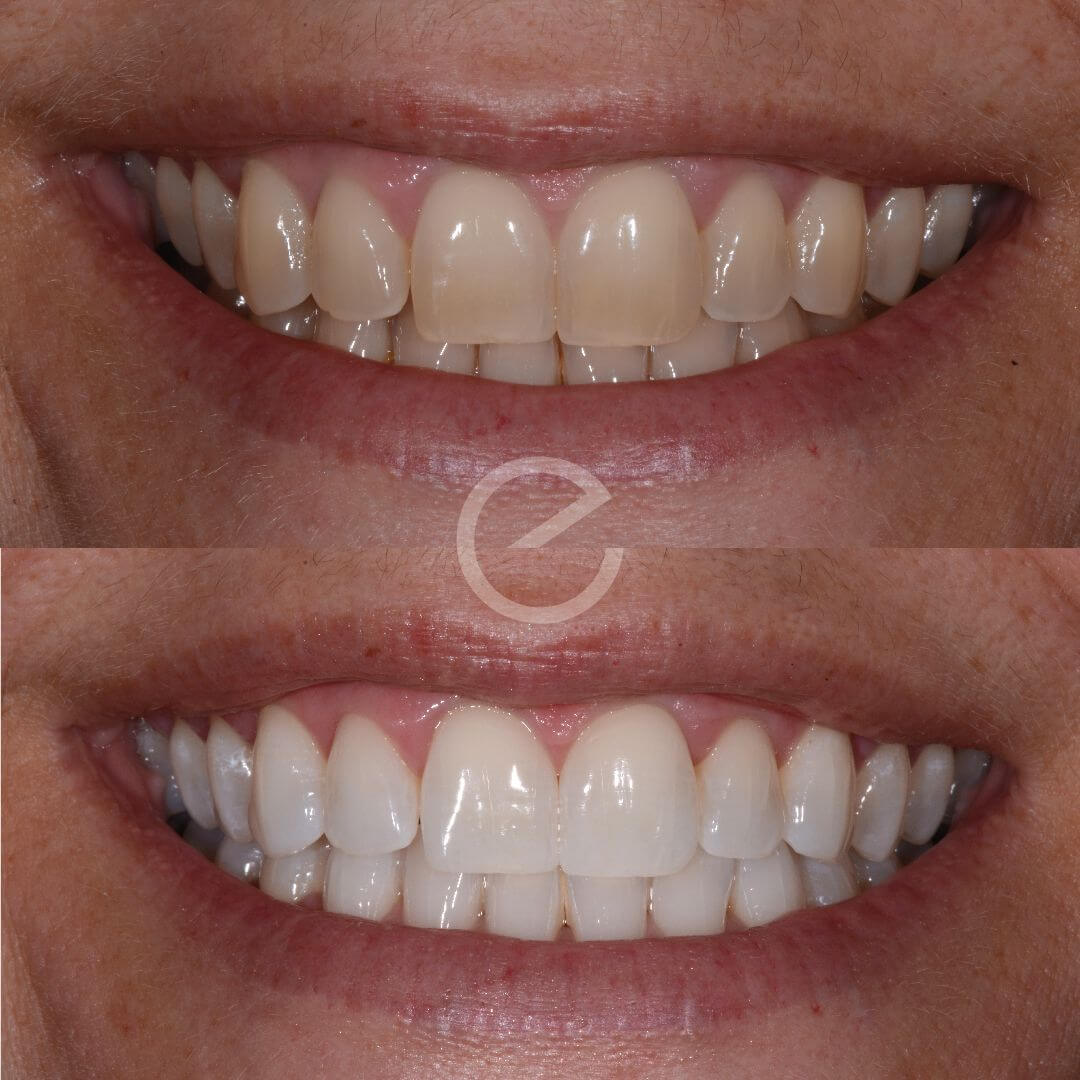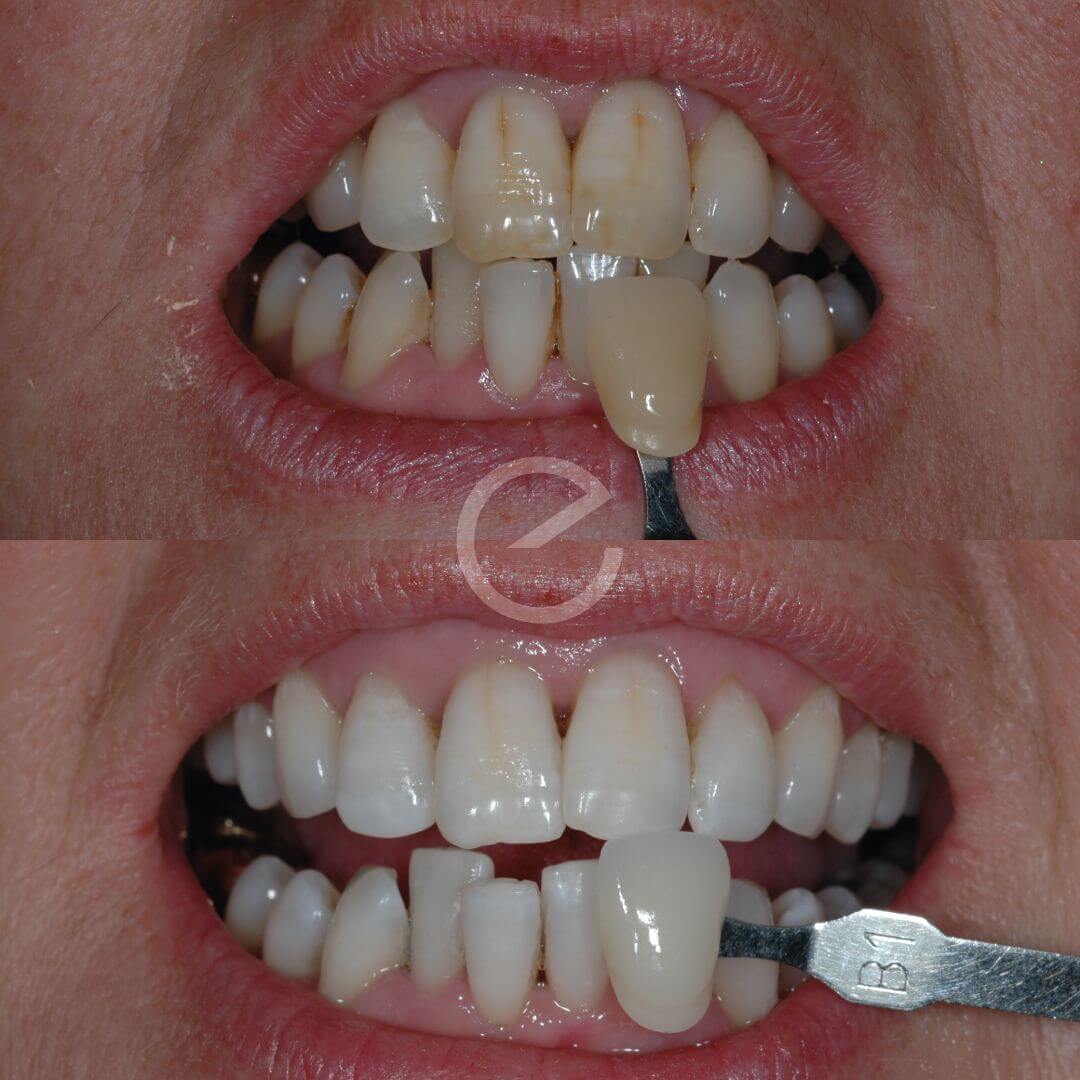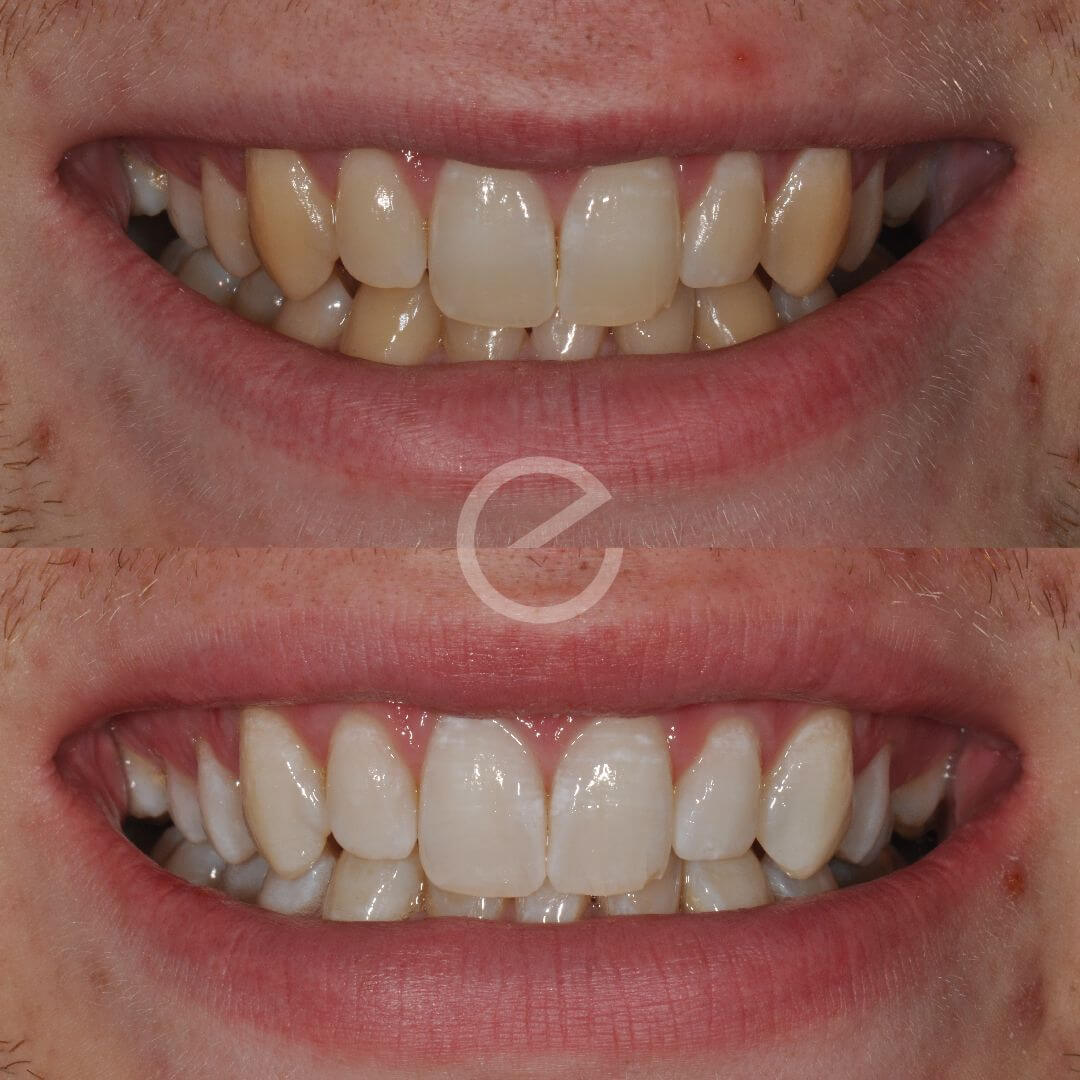 Teeth Whitening FAQs
Enlighten tooth whitening can whiten your teeth by up to 16 shades. Results vary, but if used correctly all teeth will whiten dramatically.
No. Enlighten has been designed to give an ideal shade of whiteness, guaranteeing a Vita shade B1 for every patient. Sometimes very white crowns or veneers can look too white, and people often confuse this with excessive tooth whitening.
No, sometimes you may need to change some of these after teeth whitening.
You may get some temporary sensitivity, but we will give you some easy-to-use desensitising swabs to take home, which are effective immediately.
Once we have given you your Enlighten Teeth Whitening trays, we will ask you to use these thin, comfortable trays to whiten your teeth at home overnight.
Completely! The materials used in Enlighten tooth whitening have been used in dentistry for over 100 years.
Highly Recommend!
"Great dental practice, all members of staff for friendly, helpful and very professional. Definitely recommend this place if you are after great service and more importantly good dentistry."
Read Reviews
Teeth whitening
Teeth whitening is one of the easiest ways to enhance your looks. Achieve a whiter, brighter smile with Enlighten® Teeth Whitening in Milton Keynes!
BRIGHTER SMILE
Porcelain veneers
Veneers can improve the colour, shape, and appearance of your teeth with minimal tooth preparation. At Oxley Park Dental Practice, we make veneers to treat gapped, crooked, uneven, discoloured, chipped, and worn teeth.
PERFECT SMILE
Dental hygiene
At Oxley Park Dental Practice, we emphasise dental hygiene and regular visits to the hygienist to ensure optimum gum health. The hygienist will also show you correct methods of brushing and flossing and check to ensure you're doing it right.
HEALTHY GUMS