Swiftly resolve dental emergencies in Milton Keynes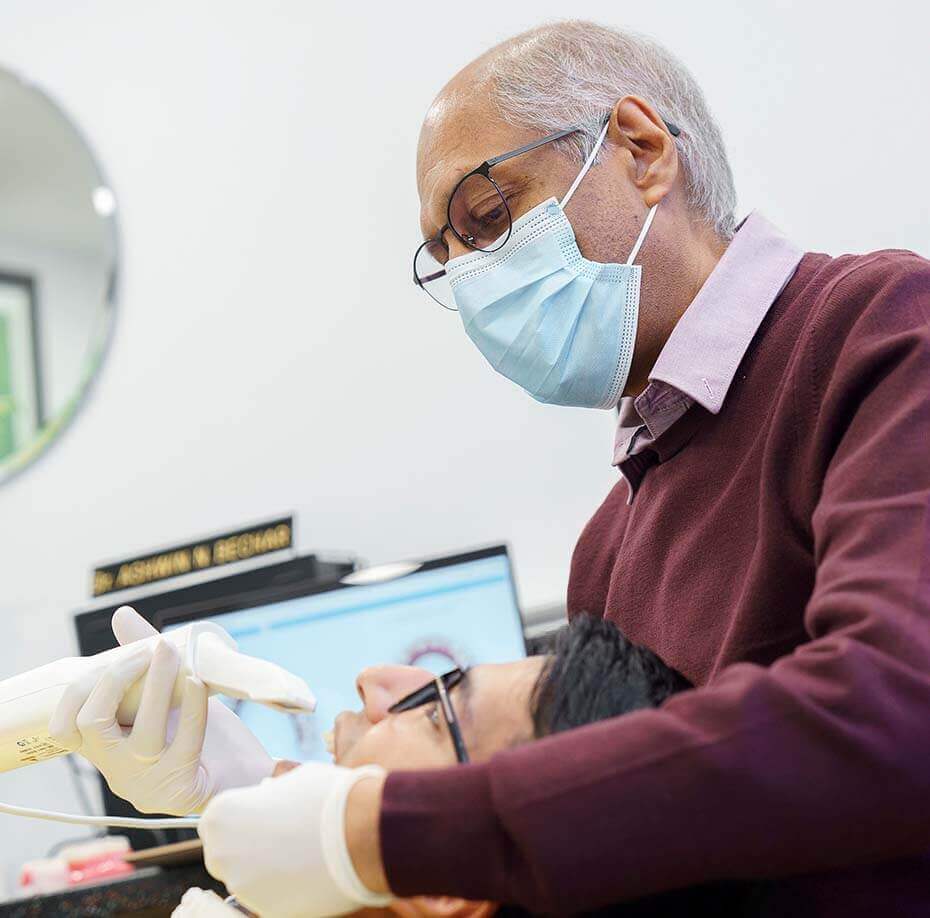 We all know how sudden and extreme dental pain can be. It can be hard to concentrate on basic tasks and function in our jobs and lives until the issue is resolved. That's why Oxley Park Dental Practice provides emergency dentistry to its patients.
Expertise in pain relief is a necessity for any good dentist, and Dr Bechar is no exception, bringing much-needed relief to patients in severe pain. Once the pain is under control, treatments can be decided upon and scheduled as soon as possible. If you're experiencing severe dental pain and are struggling to cope, call us on 01908 867055 and we will arrange an emergency appointment with you within 24 hours.
The benefits of emergency dentistry at Oxley Park Dental Practice
Performed by an experienced dental practitioner, Dr A Bechar.
Expert in pain relief.
Enables you to carry on with your life.
Plan the treatments you need.
A reassuring, helpful approach.
Book your appointment
Emergency Dentistry FAQs
It all comes down to pain. If you're in pain but it's not so bad it interferes with your daily activities, a normal appointment can be scheduled. If the pain is severe and stopping you from functioning, we're happy to make an emergency appointment.
Severe tooth pain can be the result of several dental issues but most common are abscesses – infected pus gathering in a pocket around a tooth that's been allowed to decay. Abscesses are extremely painful and need rapid treatment.
The short answer is yes, which is another good reason to class them as a dental emergency. Abscesses can lead to spreading of an infection across the root canal system and even to sepsis and loss of life in the most extreme cases. Abscesses are always an emergency, and not just because they hurt.
Because an emergency appointment interrupts the normal functioning of the practice and its schedules, there is a fee of £75.50 to cover expenses.
Because we understand how painful dental emergencies can be, and the impact that can have on your life, work, and family, we aim to see you within 24 hours.
Highly Recommend!
"I would not dream of going anywhere else. The service received from Dr Belchar and the team is exemplary. My teeth have never looked or felt better!"
Read Reviews
Teeth whitening
Teeth whitening is one of the easiest ways to enhance your looks. Achieve a whiter, brighter smile with Enlighten® Teeth Whitening in Milton Keynes!
BRIGHTER SMILE
Porcelain veneers
Veneers can improve the colour, shape, and appearance of your teeth with minimal tooth preparation. At Oxley Park Dental Practice, we make veneers to treat gapped, crooked, uneven, discoloured, chipped, and worn teeth.
PERFECT SMILE
Dental hygiene
At Oxley Park Dental Practice, we emphasise dental hygiene and regular visits to the hygienist to ensure optimum gum health. The hygienist will also show you correct methods of brushing and flossing and check to ensure you're doing it right.
HEALTHY GUMS