Dental Practice in Milton Keynes
Our small, expert team will make you feel at home. Meet Dr A Bechar, your reassuringly experienced dentist, and your dental nurses, Kara, Storm and Vicky.
Get in touch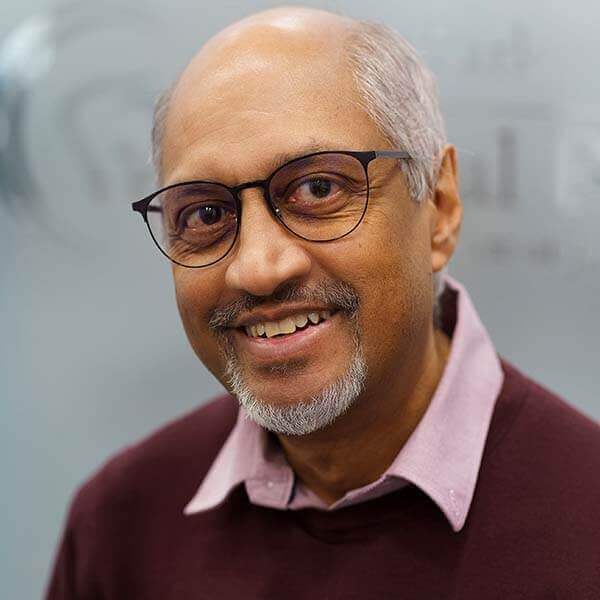 Dr Ashwin Bechar, BSc, BDS, MSc (Dent)(Wits) (South Africa)
Dentist - General Dental Council Number 69125
I've practiced dentistry since 1985, working overseas in South Africa as well as in the United Kingdom. The focus of my Milton Keynes practice is personalised attention to all my patients – I always give the best to my patients and want them to feel confident about themselves. At Oxley Park Dental Practice, you'll always receive a warm welcome and will be well looked after by the same dentist every time. I am a dental perfectionist and have invested heavily in the latest dental equipment. I also attend many courses to remain on the leading edge of dentistry, to ensure my patients receive the latest, most advanced treatments. My patients receive the best dental care possible and can smile with confidence.
I've been awarded a Post-Graduate Certification in Aesthetic Medicine from the University of Manchester, which means that as well as giving you a beautiful smile, we can also help with your facial, aesthetic concerns. We provide treatments for skin care, wrinkle reduction, lip fillers, microneedling, microdermabrasion and much more.
My spare time is spent travelling, yoga/meditating, and contemplating the deeper meaning of life. I am also an accredited teacher and volunteer at the Art of Living Foundation, which brings me into contact with very interesting people and fully occupies my spare time. My regular charities are Willen Hospice in Milton Keynes and the International Association of Human Values (www.iahv.org).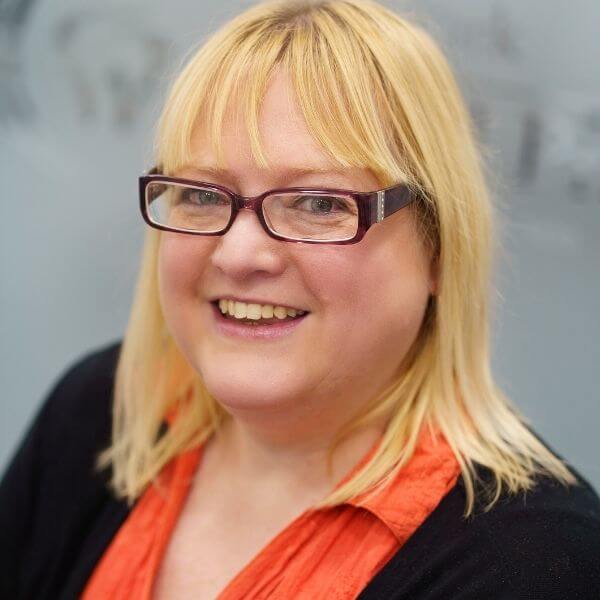 Vicky
Dental Nurse, GDC No 184648
Hi, I'm Vicky and I started dental nursing soon after leaving school. I enjoy working with people and I have more than 20 years' experience as a dental nurse. I am fully qualified and registered with the General Dental Council. I enjoy socialising with friends and family, especially spending time by the coast.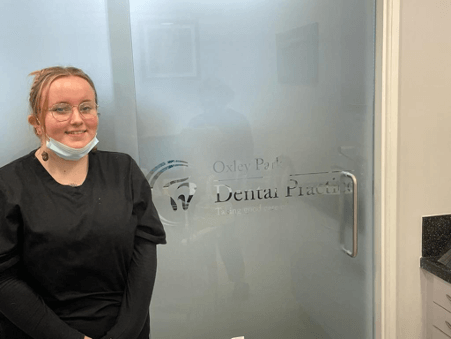 Kara Stevens
Trainee Dental Nurse
I recently joined the practice after completing A-levels and come from a background of hospitality. I love being at Oxley Park Dental Practice and enjoy being able to assist our lovely patients. When I'm not working I enjoy reading, going to the cinema, and spending time with my family and dogs.
I'm presently studying for a Level 3 qualification in Dental Nursing and enjoy the course very much.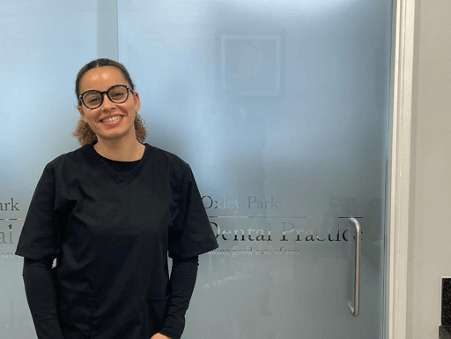 Storm Judge
Trainee Dental Nurse
I am a trainee dental nurse at Oxley Park Dental Practice. I love my work and learn a lot every day. I love sport and have previously played Handball for Great Britain as well as playing in Italy for 2 years. I enjoy spending time with family and friends and staying active and going to the gym.
I look forward to completing my training as a dental nurse in the months ahead.