Dental Examination & Hygiene
Maintain good oral hygiene with regular examinations in Milton Keynes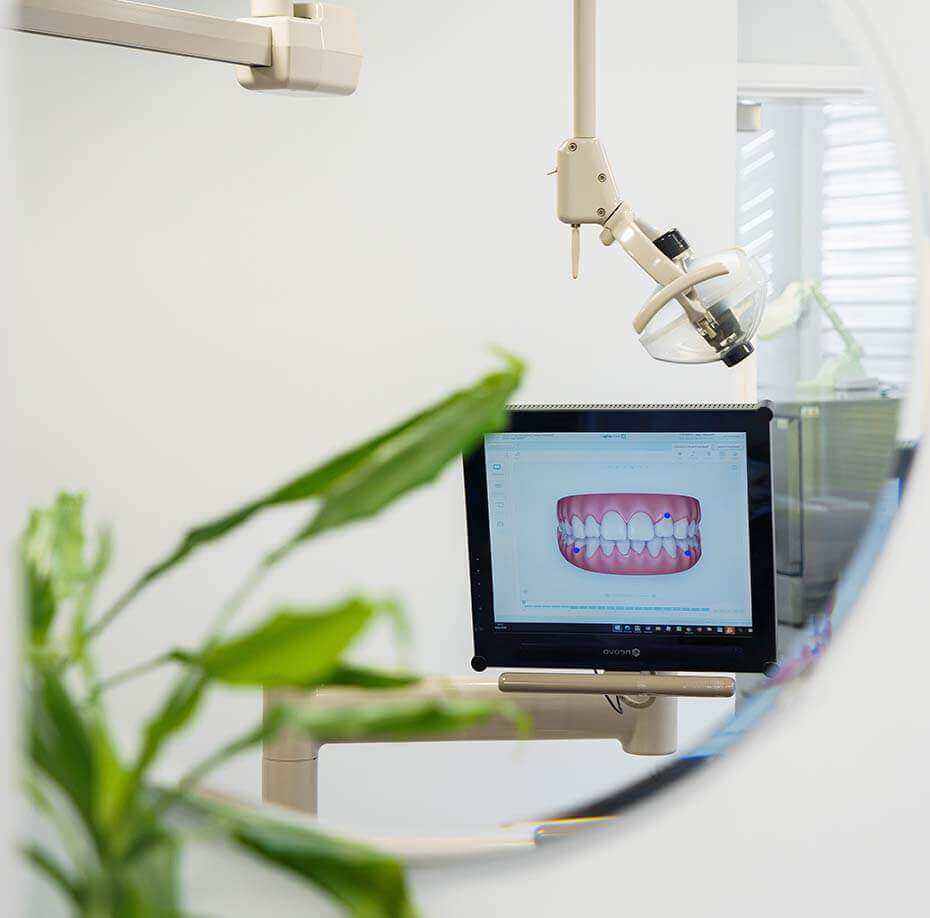 The best way to avoid intensive dental treatments and surgery is to look after your mouth, following a good oral hygiene routine and attending regular dental examination and hygiene appointments. At Oxley Park Dental Practice we will always do our part in keeping you in optimum dental health.
When you come to us for a check-up, Dr Bechar and his team will assess the overall health of your mouth, looking at every aspect of your teeth, jaws, and gums. We will consider your gum health, the joints of your jaws, oral hygiene, the condition of your fillings, check on previous restorations such as crowns and implants, screen for cancer, and even take x-rays as part of a complete and thorough examination.
The benefits of dental examinations and hygiene at Oxley Park Dental Practice
Your full medical history and medications are taken into account.
Helps maintain oral health.
Prevents avoidable and unnecessary treatments over time.
Maintains restorations and existing fillings.
We listen to your needs and wants.
Book your appointment
Dental Examinations and Hygiene FAQs
As part of a complete examination, Dr Bechar will look carefully at previous work that's been done, whether by himself or another dentist. Where chips or other forms of damage have occurred in veneers, existing fillings, bridges, composite bonds, or crowns, they can be scheduled for repair, ensuring the work you paid for lasts as long as possible, preventing further dental interventions where possible.
Yes! Bad breath is not a condition, in and of itself. It stems from oral hygiene issues, which are detectable during your examination. Dr Bechar will advise you personally on the way to eliminate bad breath issues.
At Oxley Park Dental Practice we use digital radiography, which significantly reduces the x-ray dosage used.  Our x-ray machines emit virtually no radiation — no more than you would receive from a day in the sun or a weekend watching TV. X-rays are important because they help diagnose problems that would otherwise go unnoticed, such as damage to jawbones, impacted teeth, abscesses, cysts, tumours, and decay between the teeth. X-rays are an essential part of screening for cancer.
There's no better way to stay on top of your oral hygiene than to regularly visit the hygienist at Oxley Park Dental Practice. The hygienist's primary focus is the maintenance of your oral health, including the state of your teeth and gums. Any areas of neglect will be identified, and the hygienist will show you how to target those parts of the mouth with regular brushing and flossing. If your brushing and flossing techniques are not up to scratch, the hygienist will show you how to do it for maximum effect.
At Oxley Park Dental Practice, we recommend visits every six months. This helps us and you stay ahead of any oral hygiene or dental issues.
We will then reveal our findings in each area and advise you on how to either maintain dental and oral health, or improve it. If further dental interventions are needed, we'll identify them at this stage and discuss your options.
Highly Recommend!
"Wonderful dentist. Very friendly staff. Everything you would hope for. I have been with the surgery for five years and would highly recommend."
Read Reviews
Teeth whitening
Teeth whitening is one of the easiest ways to enhance your looks. Achieve a whiter, brighter smile with Enlighten® Teeth Whitening in Milton Keynes!
BRIGHTER SMILE
Porcelain veneers
Veneers can improve the colour, shape, and appearance of your teeth with minimal tooth preparation. At Oxley Park Dental Practice, we make veneers to treat gapped, crooked, uneven, discoloured, chipped, and worn teeth.
PERFECT SMILE
Dental hygiene
At Oxley Park Dental Practice, we emphasise dental hygiene and regular visits to the hygienist to ensure optimum gum health. The hygienist will also show you correct methods of brushing and flossing and check to ensure you're doing it right.
HEALTHY GUMS