Full Smile Dental Implants
Replace missing teeth with an implant-supported bridge in Milton Keynes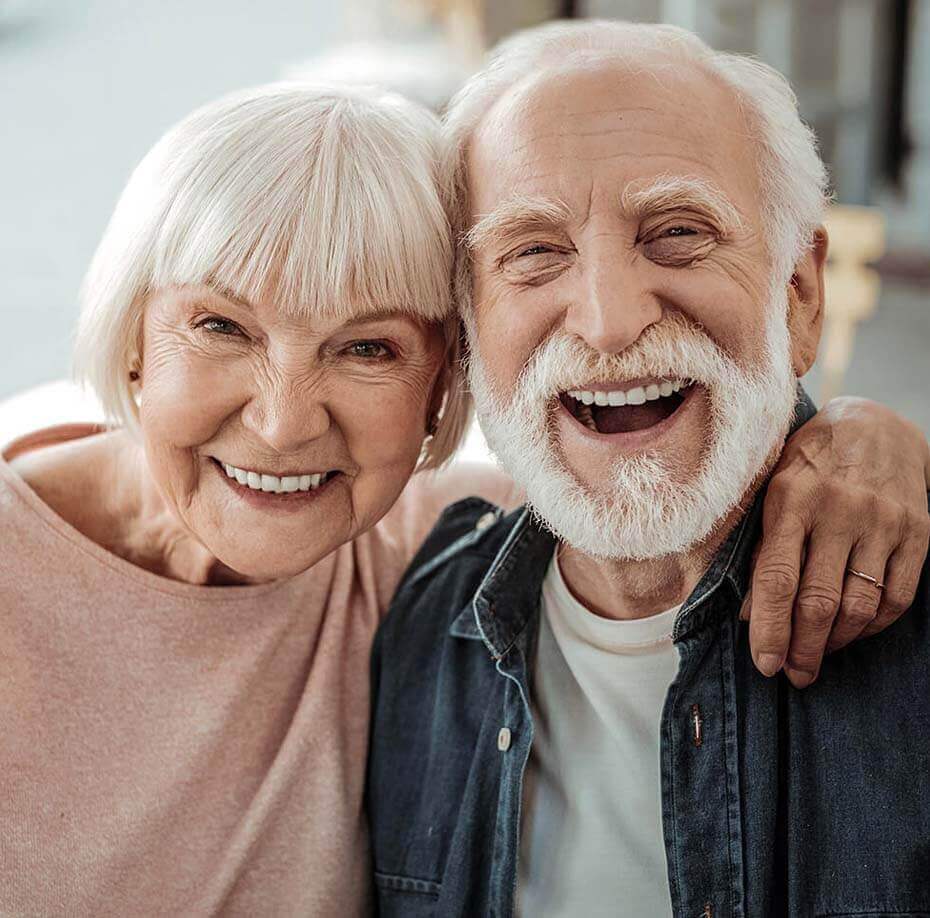 If you are missing several teeth in a row, a dental bridge may be recommended to restore your smile. Traditional bridges fill the gap left by missing teeth and are secured by crowns attached to the surrounding teeth. Implant-supported bridges are considered a better and stronger solution, because they don't depend on your natural teeth for support. As the name suggests, the bridge is secured to one or more implants, improving stability while eliminating the risk of damage to your other teeth.
Another advantage of an implant-supported bridge is that your jawbone depends on the presence of teeth for its health. Where gaps are left, the jawbone slowly loses its density and strength, but an implant is fixed into the jaw, replicating a real tooth and maintaining the health of your jawbone.
The benefits of an implant-supported bridge at Oxley Park Dental Practice
Maintains the health and strength of your jaw.
The strongest, most enduring bridge solution.
Fills unsightly gaps in your smile.
Placed by our expert dentist, Dr A Bechar.
Avoids damaging surrounding teeth.
Book your appointment
Implant-supported Bridges FAQs
Missing teeth can cause bite issues, as your other teeth move out of position, tilting and shifting towards the gap. A traditional bridge lacks the strength of an implant-supported bridge, which maintains the health of your jaw by fixing the implant into the bone and provides a firm anchor for the bridge. Implant-supported bridges help spread the pressure on your teeth and bridge evenly, reducing the likelihood of further complications over time.
An implant-supported bridge usually requires two surgeries – one to fix the implant or implants to your jawbone and a second to place the bridge. It can take several months for the treatment to be completed.
Implant-supported bridges maintain the health of your jaw, avoid damaging the surrounding teeth, fill unsightly gaps, and are the strongest and most enduring type of bridge.
Implant-supported bridges are a lasting solution to missing teeth, and as long as you look after your mouth, maintaining a good oral hygiene routine, they should last for 10-15 years as a minimum.
If you have a number of missing teeth in a row you might be an ideal candidate, as long as you are committed to maintaining a good oral hygiene routine to protect your restoration. If you have gum disease or tooth decay, that would need addressing first.
As with all dental treatments, the health, condition, and structure of your teeth will be considered. Dr Bechar will discuss your existing restorations with you during your consultation and will advise you on the best way forward.
Highly Recommend!
"I've been around quite a few dentists in the UK until I found this practice. The difference in quality and care is immense. I highly recommend it."
Read Reviews
Teeth whitening
Teeth whitening is one of the easiest ways to enhance your looks. Achieve a whiter, brighter smile with Enlighten® Teeth Whitening in Milton Keynes!
BRIGHTER SMILE
Porcelain veneers
Veneers can improve the colour, shape, and appearance of your teeth with minimal tooth preparation. At Oxley Park Dental Practice, we make veneers to treat gapped, crooked, uneven, discoloured, chipped, and worn teeth.
PERFECT SMILE
Dental hygiene
At Oxley Park Dental Practice, we emphasise dental hygiene and regular visits to the hygienist to ensure optimum gum health. The hygienist will also show you correct methods of brushing and flossing and check to ensure you're doing it right.
HEALTHY GUMS